Bio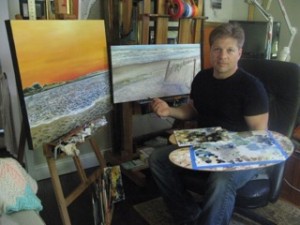 Born and raised in the New York City area, Marco is clearly a product of his environment. Raised in a strict European household with an emphasis from his father on working hard to succeed.
Cutrone studied at the School of Visual Arts and then apprenticed himself to Dutch Painter, Braldt Bralds. He later worked closely with his cousin, artist/actor Federico Castelluccio. Castelluccio is a gifted and accomplished painter, as well as the actor who played "Furio Guinta" on the HBO Series, "The Sopranos." Artists who influenced Cutrone's work include Tony Ryder, as well as his former School of Visual Arts Teacher, Steven Assael.
His figure drawings in graphite capture every nuance of the flesh whilst the dark backgrounds, created by several coats of graphite, furthers the stability and intrigue of the figure. Marco feels that his use of graphite is a means of releasing the life which is hidden within the blank sheets of paper.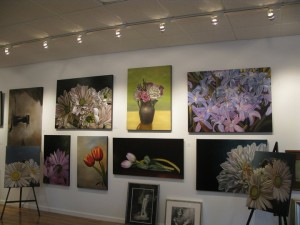 In his oil paintings, the challenge of painting from life creates a dimension of realism that is inherent in all that is alive. It evokes emotion, wonder and the miracle of creation, captured on his canvas.